Hometown offers a wide variety of lawn care services for Broward County and Palm Beach county residents and business owners.
From lawn weed control to lawn and ornamental fertilization, our team of professionals understand what it takes to keep your lawn green and healthy.
Below is a list of the lawn services we provide. Take a look and click to learn more about each specific service.
Have more questions? Give us a call, we'll be more than happy to help!
Lawn and Ornamental Pests and Disease
Hometown Pest Control offers a variety of services to protect against ornamental and lawn diseases throughout our service area.
Insecticide treatments for harmful insects such as:
Chinch bugs
Armyworms
Webworms
Fire ants
Hometown offers insecticide applications on a regular basis to protect against all lawn diseases, including:
Brown Patch
Take-All Root Rot
Gray Leaf Spot
Lawn And Ornamental Fertilization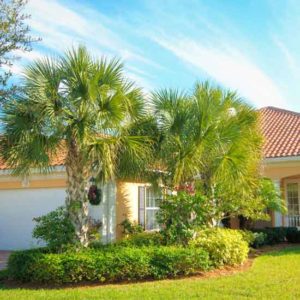 Many Floridians take pride in having a well maintained lawn and landscape that enhances their home.
Hometown Pest Control will develop a program customized to fit your needs.
Lawn Weed Control
Hometown Pest Control has the knowledge of the best products, treatment techniques, and proper application timing for a successful lawn weed control program.
Ficus Whitefly Treatments
The ficus whitefly causes extensive damage to ficus trees and hedges.
Hometown Pest Control has an effective program to keep ficus whiteflies from attacking trees and hedges.
Palm Tree Maintenance
Palms in Florida landscapes are subject to a number of serious nutrient deficiencies.
Hometown Pest Control offers expert palm tree services, including:
Palm tree fertilization
Royal palm bug treatments
Lethal yellowing treatments
Spiraling whitefly treatments
Fungicide applications
Cold weather treatments
And more
Spiraling Whitefly Control
Rugose Spiraling Whitefly (RSW) produces "honeydew," a sugary substance that can stick to your house, car, or patio and make a real sticky mess.
We've seen some great results with our treatment for Rugose Spiraling Whitefly, so be sure to contact us for Spiraling Whitefly control services!
Give Us a Call
Lawn care is very important for Florida residents, as there are many diseases and pests that could destroy your lawn very quickly.
To learn more about each service we offer, click on the buttons above.
If you're looking to schedule an appointment or get a free quote, contact us or give us a call. Our lawn care professionals are always happy to help!